Create Your Own Masterpiece
Have you ever wondered what your digital images would look like hanging on your walls?
Option #1: Upload Images from Your Computer
OR
Option #2: Import Images from Instagram
Click to get started.
Now you can find out! Instaprints can transform any image into a professionally designed work of art. Simply upload your image, preview your artwork in a variety of formats, and select the ones that you like best!
We'll print your image, assemble your artwork, and ship it to you within 3 - 5 business days. Instaprints ships anywhere in the world.
All artwork comes with a 30 day money back guarantee. If you're not happy with your order, we'll refund your entire purchase price. Please note - Instaprints does not reimburse the outgoing or return shipping charges unless the return is due to a defect in quality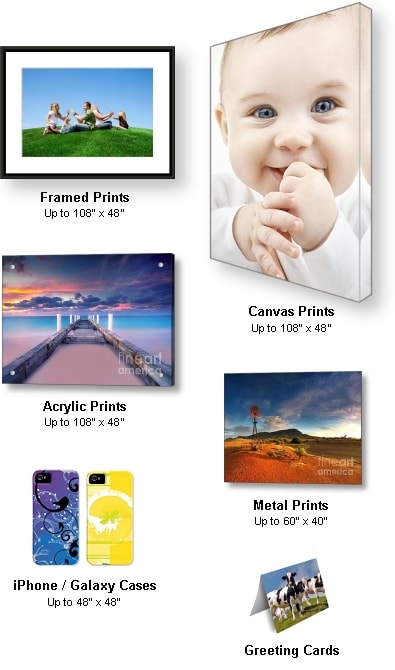 Paper / Canvas Prices